I'm glad you're here, because we need to talk about something important –
You know, I am not into the way we're doing this whole entrepreneur thing…
My fellow biz building peeps are stressed, feeling too stretched, overwhelmed and we're all kinda looking at each other going:
"- Wait a minute, are we missing something here?! There's gotta be a better – or different – way of doing this!"
To me, we are missing the opportunity to actually LIVE our lives – in a deep, rich and satisfying way. That's what it is, in a nutshell.
Going from stay-at-home mom to "Mama-preneur"
As you may know, coming back from Sweden a few weeks back was a bit of a shock to tell you the truth (- Telling the truth, that's what the online world is for, right? – she says rolling her eyes.)
Transitioning into being a mama-preneur has not been the easiest for me, but I know in my heart it's the right thing to do.
To be the best me, I want to do what I love (create thriving communities and experiences for amazing women) so I can be the BEST mama I know how to be.
Every day I wake up and check in with myself and ask:
What is the most inspired and important thing I can do today? For me, for Z and for the women I serve.
Today, the answer is this:
Share with you about the project I am working on and tell you about a really exciting opportunity!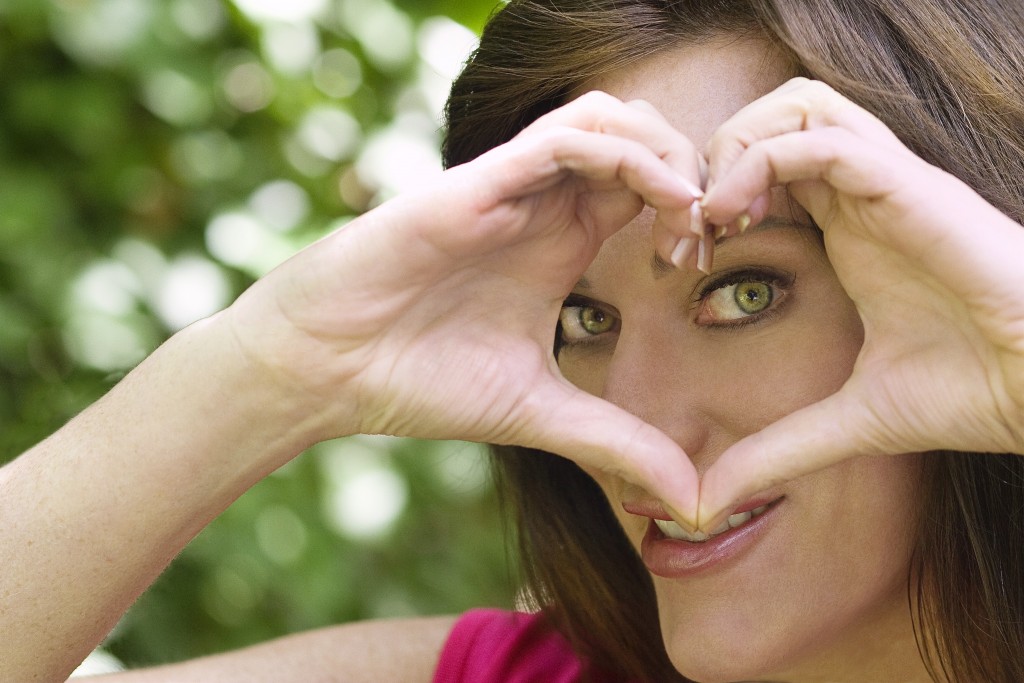 Joining heart path with a fellow BIG visionary.
Two months ago, I joined my friend Jennifer Love to support her movement One More Woman. Jennifer and I met in 2009 through the Institute for Integrative Nutrition where I was studying to become a Holistic Health Coach and she was an Alumni.
She is a rare combination of big heart, dedication to doing her part in helping this planet survive (by changing the financial landscape for women entrepreneurs), serious ability to vision BIG while also being able to create shifts for the companies she serves.
For the past months, Jennifer and I have giggled our way through Zoom calls (she may have seen my boob a few more times than she would have liked during these calls…) while putting the finishing touches on her new Mastermind program CEO Mastery – or as I like to call it – The MoneyVersity.
Her heart is in helping entrepreneurs take the stress out of the money equation so they can effectively raise, make, manage, and give money and have fun in the process. And she's damn good at it.
My part is serving as the Community Producer – I am here to stand up for our right to ask big questions, be unsure, be bold, or vulnerable, to hold each other's hands while having each other's backs – through wins and challenges alike.
NO is the new yes.
I can no longer silently sit back and look at a world where lady entrepreneurs basically kill themselves for the sake of growth and higher numbers, and I am deeply excited to help women leaders really thrive through this program.
Back to what I was saying about life as an entrepreneur. It's seriously time to say:
HELL to the NO!
We got out of the effin' corporate America rat race so that we could make our own rules; make badass, impactful companies that make money –  while feeling good and enjoying the sh*t out of life in the process.
So let's do THAT!
This fall One More Woman – Jennifer, me and the team – are launching a new kind of Mastermind program:
A hybrid of a Mastermind, an accelerator program, a safe space to be a flawed human trying her best, a Money School, an advisory board, a space for radical generosity, a community who has you back, live events and more.
Let's just call it what it is:
A freakin' HOGWARTS for super women who want to change this world for good!
Our year-long experience is for talented and heart-centered entrepreneurs.
RIGHT NOW I am looking for a few ladies to fill the remaining spots for our beta version launching in just under a week! This is a serious opportunity for the right LadyBoss, where you can get 14 months of support for $2,500 (a fourth of the price of the year.)
YEAH!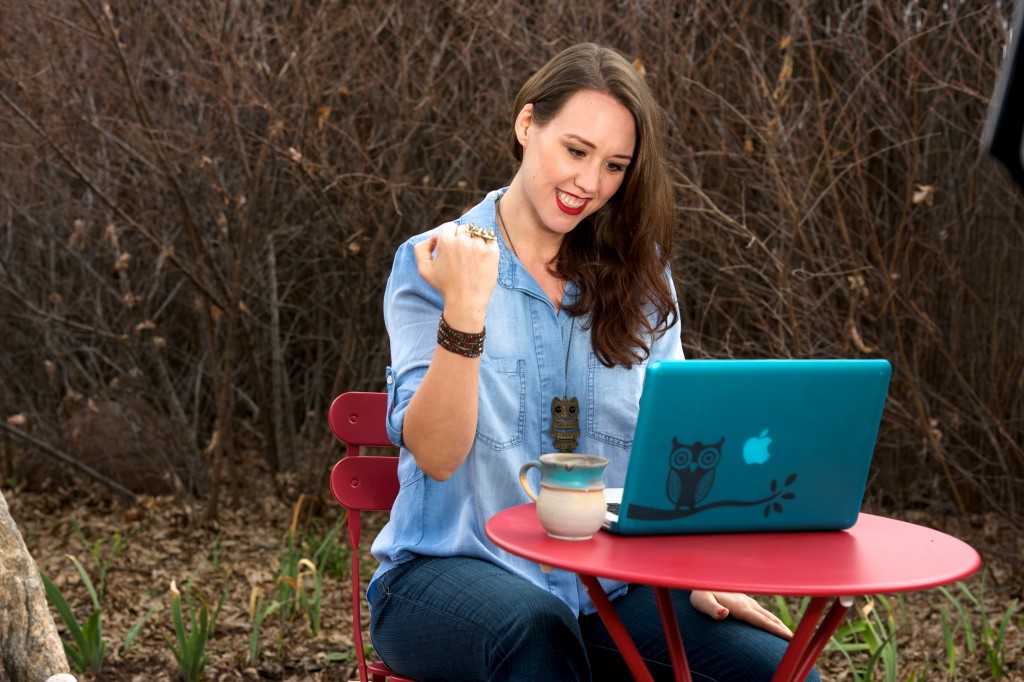 CEO Mastery is a cutting-edge experience designed to allow our members to exponentially grow, both personally and professionally.
If this sounds like you, or someone you know, please read on.
Or, if you're curious about Jennifer, she just wrote a blog for Huffington Post that's pretty rad:
The Top 600 People Who Want to Help Fund Your Business
Who is producing this Mastermind?
One More Woman is a fast-track, high-performance educational and advisory company that helps entrepreneurs take the stress out of the money equation so they can effectively raise, make, manage, and give money while feeling good and enjoying life in the process.
We're co-creating a future where…

Women own their share of the world's wealth.

Women hold a much higher number of CEO position in Fortune 500 companies.

Women are leading the change for financial gender equality through their visible leadership.

Women entrepreneurs and CEOs globally are embodying their worth and are generating over $1M in revenue annually.

Women of the world unite to momentously change the way wealth is distributed.

Women everywhere lift each other up and are lifted up by people of all genders.

Women know they are enough as they are and worthy of living a life they love.
In short: It's time to own and earn our worth!
What it is and who is it for?
CEO Mastery – or as I like to call it "The MoneyVersity"
Our year-long Mastermind program is for talented and heart-centered entrepreneurs who have been in business more than a year and have achieved some success, and want to take their work to the next level.
CEO Mastery is a cutting-edge experience designed to allow our members to exponentially grow, both personally and professionally. Through various strength-assessing tools, expert teachers, weekly money dates and web-classes, community collaboration, abundance partners, access to a board of advisors, high impact education, and access to funds, our members become forces of nature that sweep the planet and create real change for good…
…while owning their worth and maintaining their SANITY!
Yes, you guessed it, this is how we are different from your traditional accelerator/mastermind program – we focus on the WHOLE entrepreneur – the partner, co-founder, mother, friend, globe-trotter, daughter, game-changer, dancer, sister, nature lover, magical and ever-changing WOMAN.
Your investment
The investment for our Mastermind/Moneyversity when it launches in November is 10k.
The beta program, starting in just a short week, is a year and two months and the investment is a quarter of the price: $2.500.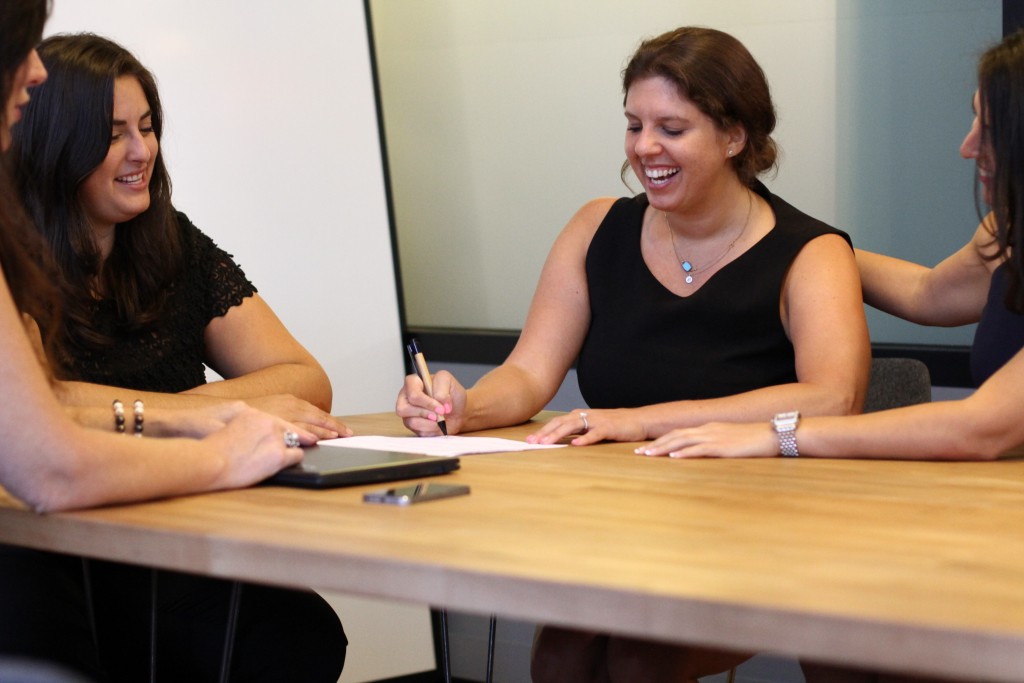 An Overview of CEO Mastery
Leadership Training –  these are bi-monthly trainings with top-of-class industry experts focused on developing your entrepreneurial hard-skillset for effective leadership of your business.
Advisory Board – you'll have access to a roving board of sought after, experienced, and knowledgeable advisors who can answer pressing questions you have when you really need it.
Mindset Monday – access to interviews with psychiatrists, scientists, mathematicians, etc discussing the latest research and hacks on topics relevant that will help you manage things like fear and stress, and techniques to build confidence and vulnerability. We are talking about the Brené Brown's of the world here!
Accountability Friday – live video call with One More Woman's founder, Jennifer Love, where she opens up the books of the company to show you how she's taking One More Woman from start-up to a multi-million-dollar business. She'll be sharing with you how she uses metrics to make decisions, during this call she will also be bringing in CEO's of million-dollar companies to discuss with you how they're making decisions using KPI's. There will also be opportunities for entrepreneurs in the group to apply for a hot seat to get their specific financial questions answered.
Abundance Partner Matchmaking – you'll be paired, based on shared values and complementary strengths, with another entrepreneur who will serve as your sounding board and support for when you're in the trenches and really need to talk something out.
Community – you'll be integrated into a group of high-performing and deeply connected entrepreneurs who are incented to support you with a reciprocity mindset.
Live Events – you'll have access to quarterly live events where investors, industry players, and community will gather to support you.
Funding – We are connected to a group of investors eager to provide funding for the entrepreneurs in the One More Woman elite group. You'll soon have easier access to the money you need to grow your business.
Transparency – As we grow One More Woman, you will have direct insight into the numbers and details of our growth. We believe you will learn best from the inside and will show you how we are growing and scaling.
Private FB group – Connect daily with our community of real, successful and powerful women leaders, ready to give and receive support, advice and love.
Time commitment for our Beta Program:
Week 1:
Strength and life assessments plus live zoom call welcome – total commitment, around 3 hours
Week 2: 
Strategy Zoom call with investors and advisors and reciprocity circles.
Friday – First money mastery call with Jennifer – total commitment, around 3 hours
Week 3 and ongoing:
Monday: 30 minute Mindset Monday with experts, scientists, and top leaders. We look at cutting edge theories to support our mindset being primed for success.
Friday: 1 hour Money Mastery live Zoom call + Q and A with Jennifer to track your numbers and get insights to change your business to grow and scale.
Every other week:
Thursday: 1 hour with our experts to get tips on various topics related to your business growth and personal balance: confidence, scalability, metrics, tools and more.
Other:
Quarterly: Live events – the first one is in NYC the first week of December.
Access to membership site with resources and archive of all calls.
Feeling a tugging in your heart? Your mind going YES! Your gut fluttering in that good way?
Let me know and I'll send you further details. If you have any questions about this program and want to connect with us, please email me at:
klivnau@onemorewoman.com
About Jennifer Love, founder and CEO

On a given day, Jennifer may be found serving as a judge for events like Startup Weekend, on stage speaking to a variety of audiences, preparing entrepreneurs to land a shark on Shark Tank, advising a client behind the scenes of Biz Fix with Marcus Lemonis, meeting with community leaders and government officials, negotiating with investors, advising leaders of Fortune 200 companies and celebrities in growth strategies, or training communities of entrepreneurs on both mindset and tactical skills. Collectively, she has been involved in the raising of over $100+ million and over the past 20 years has built several successful companies from the ground up. Her current company portfolio includes the national award winning chocolate company, NibMor, and the internationally famed waste reduction technology company, Loliware. She is beloved by those around her because she gets results. As one client once said, "With Jennifer, the only possible outcome is success."
About me:
Pioneering the world of women-led small business for years, an example of Karna's super powers was demonstrated in her role as Director of Events at Emerging Women where she successfully launched and ran two 350+ person empowerment events that hosted iconic speakers such as Brené Brown, Liz Gilbert, Dr. Jane Goodall, Eve Ensler, Arianna Huffington, Alanis Morissette and many other amazing women. In her work with The Institute for the Psychology of Eating, she helped take this institution from an in-person school to a 250-hour online certification training which ultimately 5x revenue in a short period of time. This free spirit keeps it real, lively and joyful!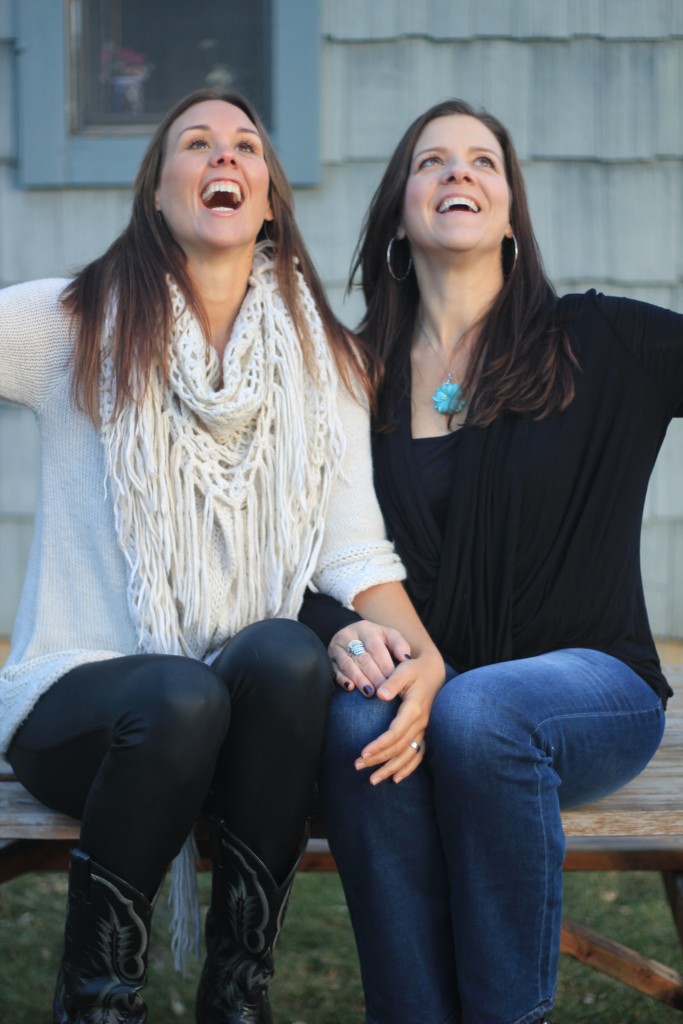 It feels really good to know that the person reading this post is as amazing, real and talented as you are.
Thanks for joining me on this crazy journey of entrepreneurship.
Here's to doing it in a way that feels successful from the inside out, where we get to have fun and enjoy the process, while making the deep impact our hearts desire.
If you have any questions about this program and want to connect with us, please email me at:
klivnau@onemorewoman.com
I can't wait to connect with you.
With love,