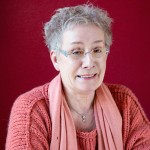 Karna's approach is superbly unique – her amazing ability to know the tech details AND the personal concerns make for an incredible potion of healing and boots-on-the-ground support – yes, the feminine way! While I always struggled to be "business" or "myself", Karna helped me sink in with all of it and relax, knowing that she can hold all of it, with every step, in building and strengthening my business – be it website, newsletters, marketing ideas, social media – and very idiosyncratic and personal concerns! I love this woman! She is a true alchemist and magician, as well as a precise technician and hand-on assistant. Karna shines working one-on-one and with a team; I so highly endorse her and her work!
– Elena Giulini, Walk Between Acupuncture, Boulder, CO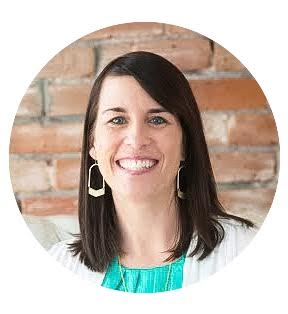 I had the privilege of working with Karna at Emerging Women (EW) for two years. I served as the Director of Strategic Partnerships for EW's flagship event, and Karna was my go-to for most things. Although her title read "Director of Events", that didn't come close to representing what Karna did for our company. Karna was the backbone of the organization managing most projects in addition to managing our team. I was always amazed by Karna's brain and her ability to keep track of every detail related to her job as well as everyone else's. She was always calm under pressure and her positive energy and grace would shift the way others were feeling and behaving. I always felt confident with Karna by my side knowing that she had thought of everything. Although I no longer work with Karna, she is one of my first phone calls when I need to process a difficult professional or personal issue. She is always able to show me see the big picture and ensure that I am working within the framework of my core values. She brings out the fullness in all of us by listening generously and providing deep and wise counsel. I give Karna my very highest recommendation and will be eternally grateful for her presence in my life.
– Kara Wiegand, Threads Worldwide, Boulder, CO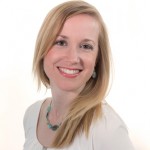 Karna is a very special blend of inspiration, tech skills, kind encouragement, and a most welcome kick in the pants. Her charisma makes me want to call her a dear friend and her business acumen makes me want her in my corner as I step out professionally. She has a great eye for helping with websites and is full of ideas for marketing and sales. Karna is the definition to mixing spiritual depth with a go getter approach in the world! She can assist both with the inner journey of becoming and empowerment, along with the outer journey of reaching your greatest goals and success.
– Kelley Neumann, Intuitive Coach, Boulder, CO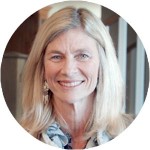 Karna is like a ray of sunshine and clarity. She is an amazing listener with incredible intuition who can almost read your mind in order to understand your business. Her ability to reflect back to you what you are wanting to achieve is a true gift. I am impressed with her ability to grasp complex issues and simplify them. Her clear and very grounded approach provides a wonderful container from which to grow and expand your business. Karna has a way of making you feel confident and capable to achieve your dreams. I would highly recommend Karna as an empowerment coach and business consultant.
– Lois Shannon, The Woman's Network, Boulder, CO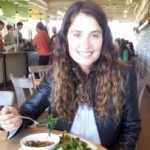 The greatest thing about working with Karna has been that she understands being human and having irrational fears and internal limiting beliefs is all part of the process of building a successful business. Unlike a lot of other business coaches she actually can help you face what's at the core of you not being successful and work through that stuff before trying to go big from the get go and failing later on. Another one of her specialties is being able to show you how to do hard tech things in a very simple way which has been essential in me being self sufficient. All in all I will continue to work with Karna and have her as an ongoing support for my business as much as possible.
– Soshy Adelstein, Embody Nutrition, Boulder CO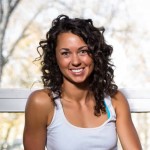 As a young business owner at times it feels completely overwhelming the amount of "stuff" there is to do in order to keep the business afloat. Shameless self-promotion, emails galore, free this, paid that, it can all get pretty convoluted pretty fast!
Having someone like Karna on my team has been invaluable! I am currently offering a ten week group coaching program on starting your own business, and Karna was generous enough to give an hour of her time to the group. In one hour, Karna managed to rock, unravel and uplift every participant on the call. She was strong, inspiring and TOUGH! Rather than glossing over the insecurities some of the participants expressed, Karna dove in to help the students overcome their struggles, and it worked!
If there is anyone who I would enlist for help with my business, it is Karna. She is so powerful, yet compassionate. Her balance of masculine and feminine is stunning, and I am grateful to know her every single day.
Plus, who wouldn't want a super tall and super hot Swedish chick with an accent on their team?
– Heather Kelly, OpeNutrition, AK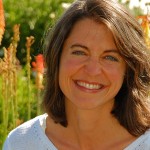 I went to Karna because I know how her mind and heart work–and that they work together–full on and all in. I needed help with two websites–both with a general sense of direction, and details of basic design. Karna delivered and then some. We had a juicy co-creative session where she not only heard what I was saying, but deeply heard the essence under and beyond my words. She nailed it. And on that clarity, together we sketched out a sense of direction and basic design for two websites which I am now excited to create. The whole experience was delightful–a magical combination of a heart-to-heart, wise insight, and practical steps. Thank you, Karna!
– Kai Madrone, Alchemy Facilitator, Boulder, CO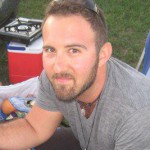 Karna has so much faith in the people she works with – I immediately felt safe and cared for. She quickly channeled my business ideas into a sense of structure and organization with a beautiful esthetic. She helped me change my excess anxiety into a sense of meaning and purpose, and I now have a plan that I am excited to execute.
– Max Brandel, Counselor, Boulder, CO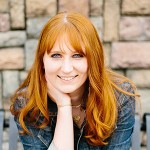 One of the hardest things to do is be completely open and vulnerable with someone else, but the immediate connection and sense of kinship I felt with Karna when we first spoke has made sharing my stories, fears, and thoughts with her so easy. Karna has been such a loving, warm guide; yet at the same time, she also knows how and when to challenge me. While my issues with food and weight were the impetus for beginning to work with Karna, I have found so much more on this journey: she has been helping me fall in love with my body and life, realize my true purpose, and discover and embrace my deepest self – one full of beautiful contradictions and desires. Working with Karna been nothing short of life changing.
– Brandi B. Website Developer & Strategist
Karna is beyond intuitive.  She's a personal data scientist, sharply and concisely offering new perspectives and reflections at which one could not have arrived independently.  She offers her services in not just a personal but personalized and comforting manner and environment. Karna is one of those few gifted people who can transform limits into healthy boundaries, and articulate what it means to honor them, accept them, and if necessary, transcend them.
– Andrea M. Nurse
I find Karna's lack of judgement wonderful. I never feel like I have to hide anything from her because I know she won't make me feel guilty or bad about it. I love that she's so connected to the Universe and can channel energy. Karna is able to calm my emotions so well and I really appreciate it. During our time together she has helped me with:
~ Recognizing that have the power to make the changes I want to see in my life.
~ Breathing is so important.
~ Everyone makes mistakes, and I'm not alone in mine.
~ There are energies out there that help and guide us when we let them, when we ask them.
~ Hiding from life is not a solution.
~ Being particular about what I want and not settling makes me strong.
~ I am learning to see my opportunities and not miss them.
I'm so grateful for the work I have done with Karna.
– Rebecca O. Project Manager
I can't fully speak the depths of appreciation I have for Karna in my life. While I have had several psychologists/life coaches, I have never had a connection with a person like Karna in my life. She is my protector, friend, cheerleader and guide – to getting me ME. I tend to be pretty flakey, and never got too far, but this one hour session each week is something I really look forward to, and she does not let me go! I don't get the feeling it is just a good business practice but because she actually CARES about me! She has really helped me get to the CORE of my root issues, the little things I never realized were tripping me up. The amount of awareness I have now, not just about what I am doing but the MOTIVATIONS for it are more clearly illuminated. I have made huge strides in my anxiety levels and been able to take the things we talk about and actually ACT on them without anyone checking on me everyday.
– Katherine N. Yoga Teacher
I can't think of any subject that is more challenging and vulnerable than how one relates to food, eating and body. To say that you are going to take on dealing with this in a conscious conversation, can feel like you are taking on an almost impossible task, like climbing Mount Everest every week. It is at times overwhelming. There are tears, anger, and sometimes, utter exhaustion.
However with a dedication to yourself, it can get better. But you need a partner to hold you to your highest place to take this journey. I have found it impossible to do this alone. But with a partnership with Karna, I can slowly but surely see the changes happening. Not only within my body, but also with my emotional self. She is the rare creature in being both deeply loving, intuitively spiritual, but also grounded in reality. If she speaks about something she sees in you, you know it is true, because Karna herself is dedicated to honesty and integrity. Working with Karna is a gift you give yourself!
– Susan H. Life Coach
Working with Karna has been constructive, inspiring, and dynamic! Her eclectic range of knowledge and her open mind continue to provide me with tools, resources, encouragement, and insight to take on this world like I really want to. Karna is passionate, realistic, and dedicated and her ability to make real authentic connections with others is so admirable. She provided me with the space to feel comfortable enough to be honest and unfiltered. Being that open helped me uncover many different areas of my life that I didn't know were in the way of me being who I really want to be. Karna is the whole package – A coach, therapist, nutritionist, and confidant. She is grounding, uplifting, challenging, and playful, all at the same time! Working with Karna has brought me the satisfaction I have longed for and the awareness I desired to live life like I always wanted to.
– Darcie J. Massage Therapist